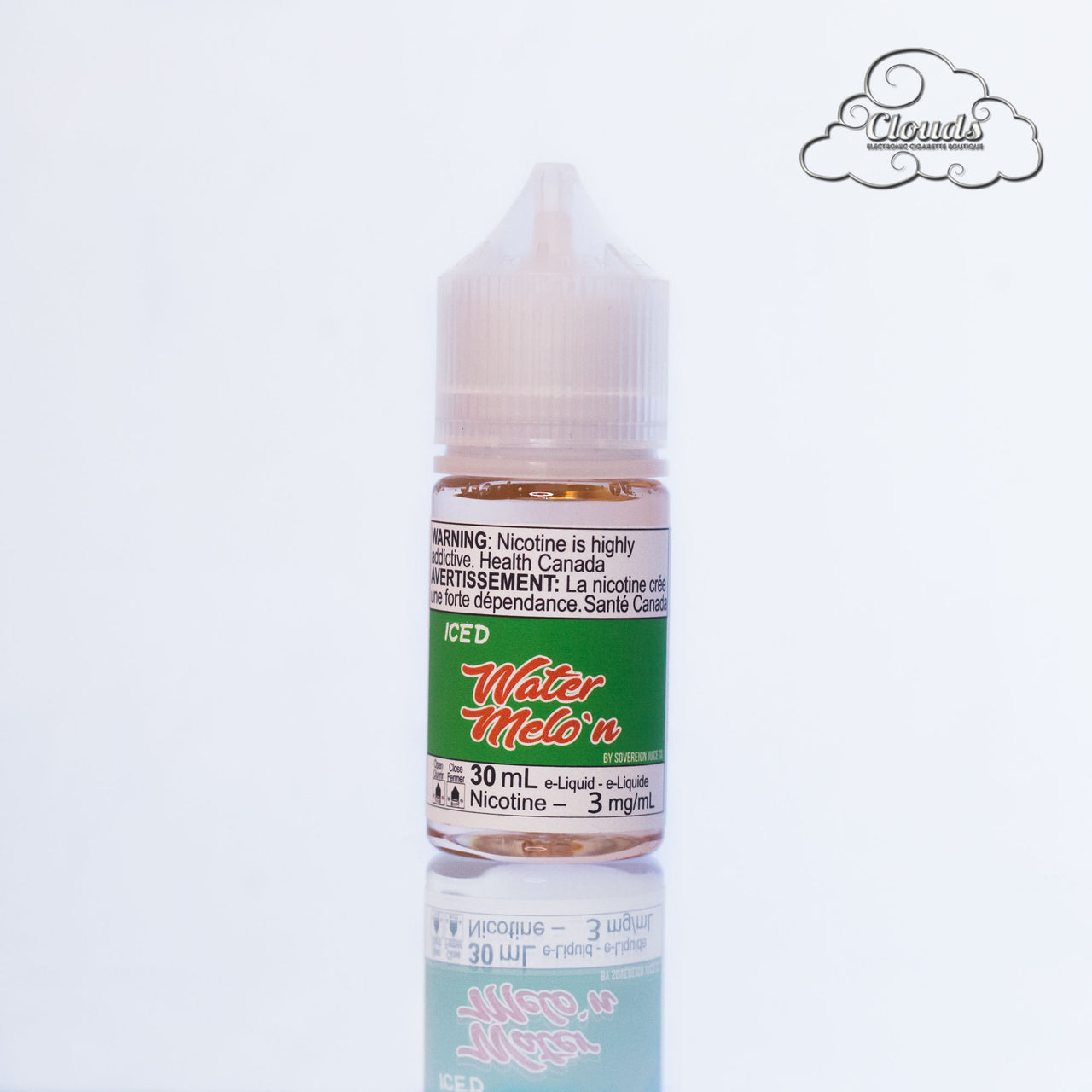 **** Due to new B.C. regulations all bottle sizes over 60ml will be split into 2 x 30ml bottles,100ml bottles will be split evenly into 4 x 30ml bottles and all 0mg bottles will be turned into a 0.01mg for B.C. customers only****
Sovereign Watermelo'n:
A ripe and juicy set of Melons, with a cool refreshing finish. No mint. Honeydew blended with Watermelon creates the perfect balance of flavor and sweetness!
Pronounced Water Melone.
High VG, Made in Canada, Available in 60ml.