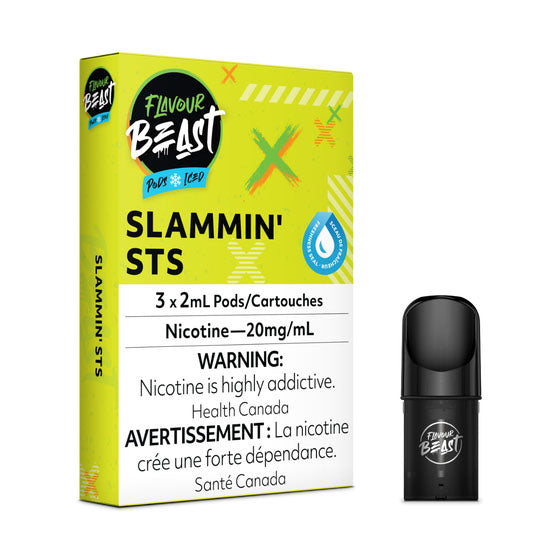 Flavour Beast Pod Packs (3 in a box)


Each pack contains 3 pod cartridges
2.0 mL of E-liquid per cartridge

2% (20mg) Nic

Flavours: 
Slammin' STS
Extreme Mint
Flippin Fruit Flash
Gnarly Green D
Lemon Squeeze
Lit Lychee Watermelon
Blazin' Banana Blackberry
Ragin' Razz Mango
Wild White Grape
Bussin' Banana
Sic Strawberry
Mad Mango Peach
Bomb Blue razz
Gusto Green Apple
Packin' Peach Berry
Watermelon G
Blessed Blueberry Mint Iced
Bumpin' Blackcurrant Cied
Famous Fruit KO Iced
Hip Honeydew Mango Iced
Kewl Kiwi Passionfruit Iced
Churned Peanut
Weekend Watermelon
Boss Blueberry
Grovvy Grape Passionfruit
Chillin' Coffee
Mighty Matcha
Dreamy Dragon Fruit Lychee
Dreamy Lemon Delight



These Flavour Beast Pods offer intense, vibrant, and sweet flavours with lingering undertones, designed for comfort and compatibility with "S" pod (STLTH) and ALLO SYNC batteries. Labels on each pod allow for easy identification, and each one is sealed for maximum freshness, preventing leakage during transit. Many of the flavours also feature a refreshing cooling sensation.