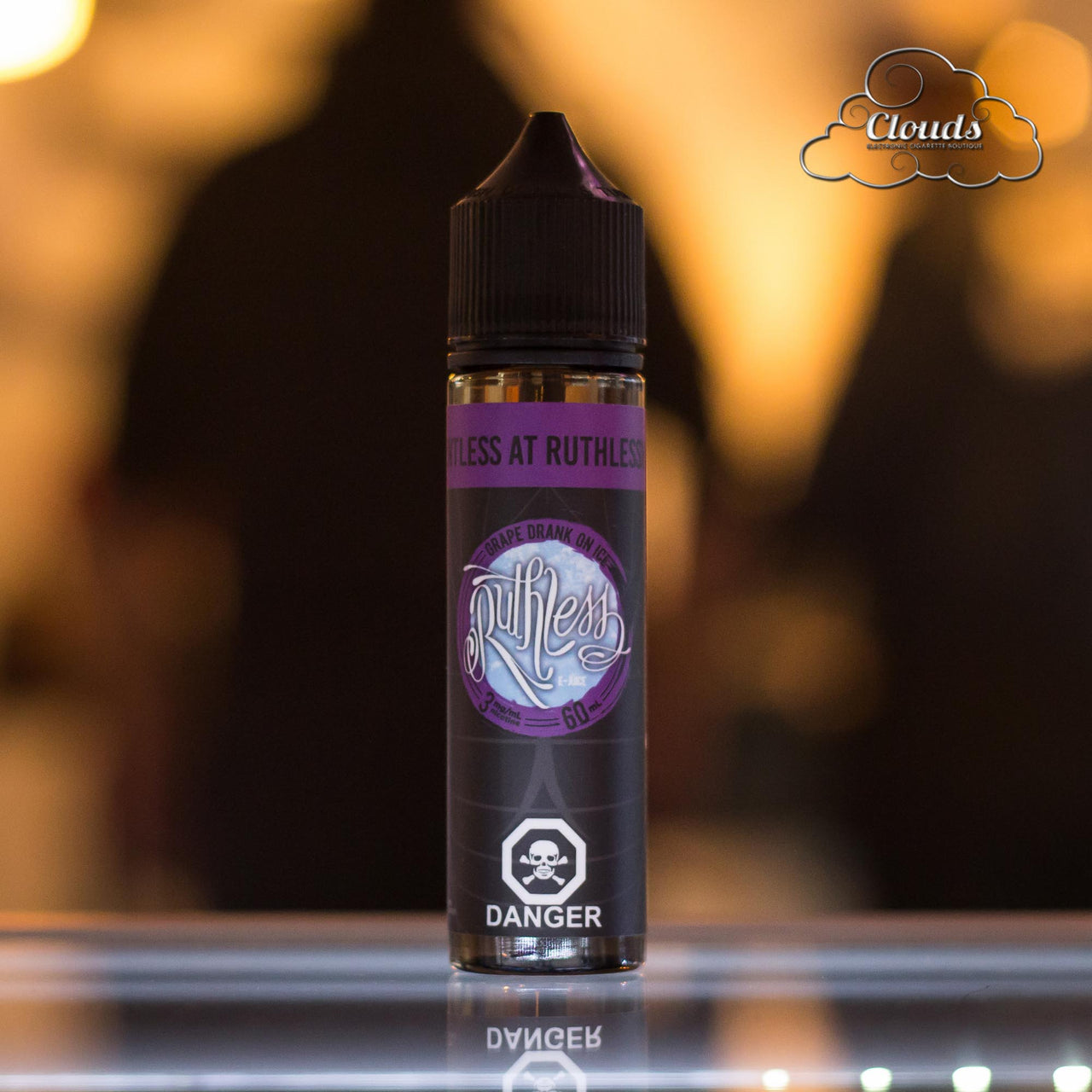 **** Due to new B.C. regulations all bottle sizes over 60ml will be split into 2 x 30ml bottles,100ml bottles will be split evenly into 4 x 30ml bottles and all 0mg bottles will be turned into a 0.01mg for B.C. customers only****

Name: Grape Drank on Ice

Profile: Grape, *Censored* and Menthol

Grape Drank on Ice E-Juice comprises of all the grape berry flavors Grape Drank enjoy but with a twist. Treat yourself to the ultimate vaping experience with this premium E-Liquid made by Ruthless Vapor. Every hit is sure to satisfy and delight new and old vape-enthusiasts.
High VG
Made in Canada
Available in 30ml