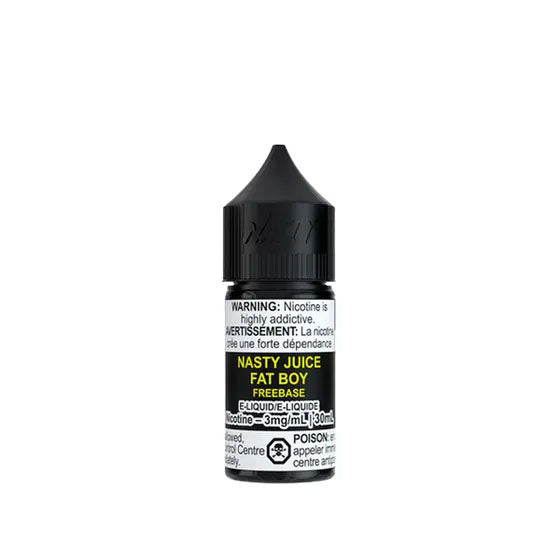 **** Due to new B.C. regulations all bottle sizes over 60ml will be split into 2 x 30ml bottles,100ml bottles will be split evenly into 4 x 30ml bottles and all 0mg bottles will be turned into a 0.01mg for B.C. customers only****
Name: Fat Boy

Profile: Mango, Low Mint

Fat Boy by Nasty Juice is a genius blend of ripe mango and exotic mango of the East. The smell of mango is aromatically pungent yet not too overpowering. The right note of sweetness and a tiny hint of sourness combined with the easy-breezy coolness of mint gives you a taste of paradise.

High Vg
Made in Malaysia
Available in 30ml.