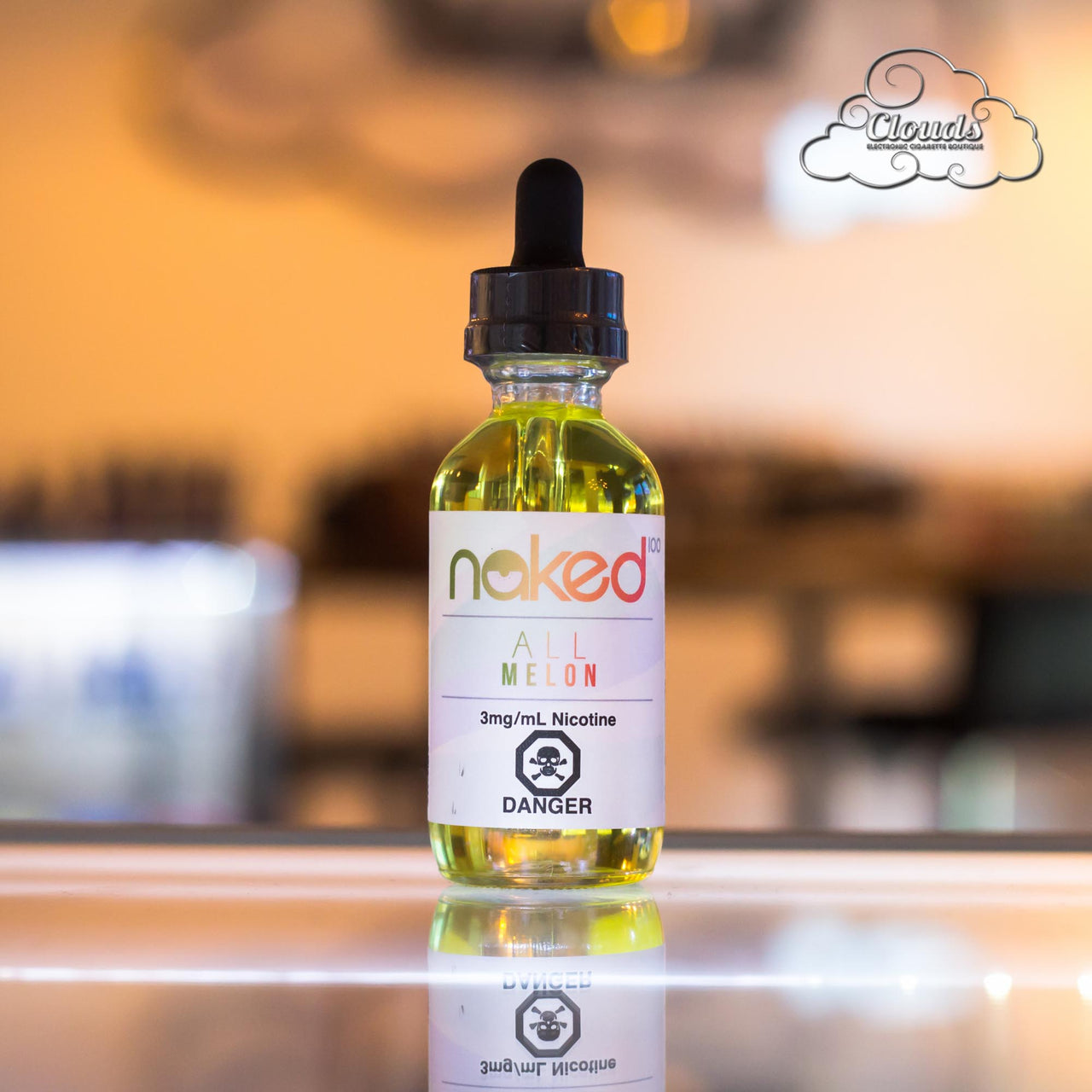 **** Due to new B.C. regulations all bottle sizes over 60ml will be split into 2 x 30ml bottles,100ml bottles will be split evenly into 4 x 30ml bottles and all 0mg bottles will be turned into a 0.01mg for B.C. customers only****

Name: Melons ( All Melon)

Profile: Watermelon, Cantaloupe, Honeydew

Melon – Formally known as All Melon,  Naked 100
All of the best out of the best melons grown in one amazing vape! Rich flavors that come together in this perfect blend of fruit and juiciness. As only Naked 100 can do, you get a rich vapor experience that features no fillers.

High VG
Made in US
Available in 30ml