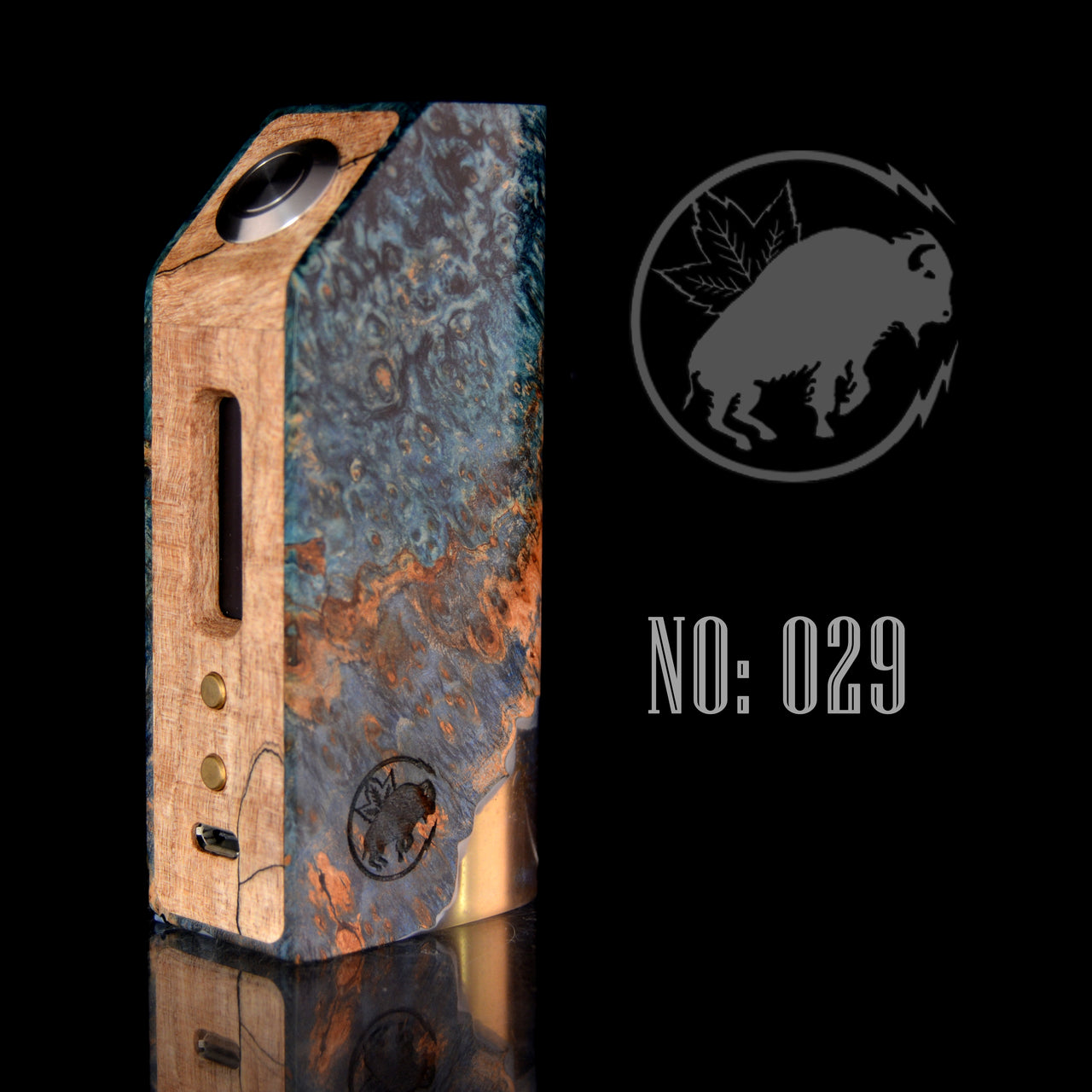 Introducing Bison Mods. Handcrafted stabilized wood mods, proudly made in Vancouver Canada.
A note from the Modder:
For us, mod making and design is equal parts artistry and and utility. What we have accomplished is a mod that while comfortable and practical to use is a unique piece of art in its own right. Fitting comfortably in the hand at 91mm*45mm*25mm, the Bison Mod features a temp sensing Yihi SX350j V2 chip, powered by a single 18650 battery at a maximum of 75 watts.
The burl wood for each mod is carefully selected for its interesting grain pattern and structural integrity, and goes through as many as 3 dyeing and stabilizing cycles. For our hybrid mods we use a casting resin specifically tailored for woodworking applications to produce a high impact, highly polishable casting that bonds securely to the wood.
Specs:
Chip: Yihi SX350j V2
Max. watts: 75
Battery: Single 18650
Firing button: Mitec