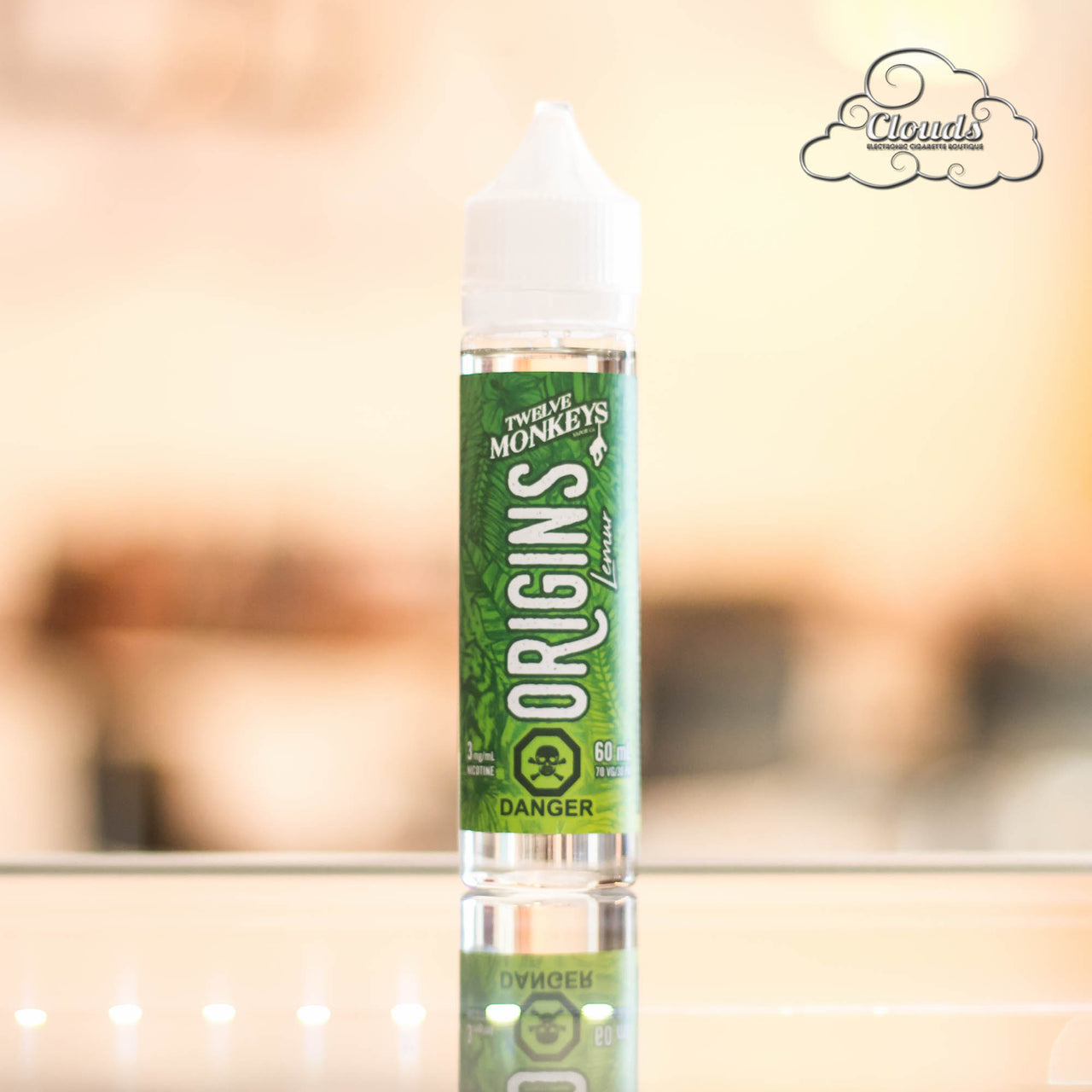 **** Due to new B.C. regulations all bottle sizes over 60ml will be split into 2 x 30ml bottles,100ml bottles will be split evenly into 4 x 30ml bottles and all 0mg bottles will be turned into a 0.01mg for B.C. customers only****
12 Monkeys Origins Lemur:

Profile: Lime / Lemon / Gently Cooled

The Lemurs have just the right fix for those hot days in the jungle. Tangy lime and lemon intermingle in wonderful synergy! Smooth citrus notes on the inhale and a light, gently cooled exhale.

High VG
Made in Canada.
Available in 30ml.