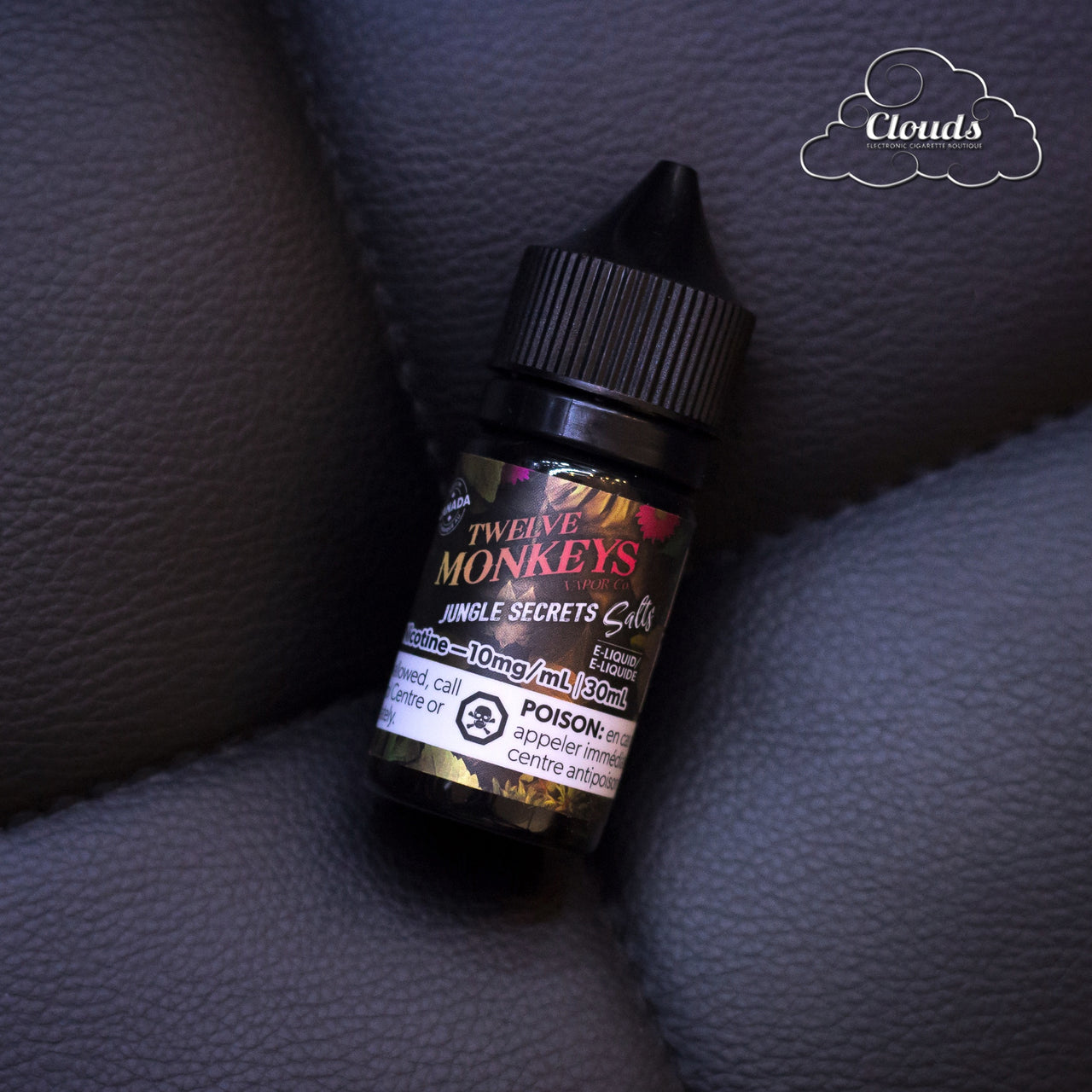 **** Due to new B.C. regulations all bottle sizes over 60ml will be split into 2 x 30ml bottles and 100ml bottles will be split evenly into 4 x 30ml bottles for B.C. customers only****
Name: Jungle Secrets

Profile: Mango / Lychee

Deep within the Tribe12M jungle, a sacred recipe has been released to the outer world for the very first time. Exotic fruits grown from the divine 12M fields have been handpicked to create this marvelous fusion of mango-lychee. Relish in the juices of mouth-watering tropical mangos, perfectly balanced with rejuvenating and bright lychee notes. How did the tribe achieve such a balance? Well...that's a secret.

Made in Canada
50/50 VG-PG
Comes in 30ml Chubby Gorilla Bottle.