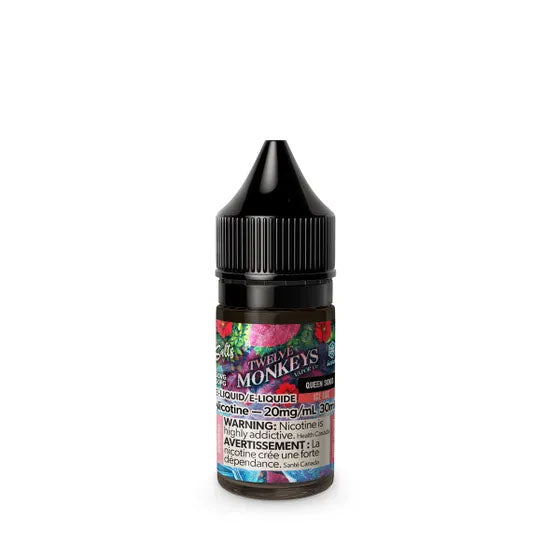 Name: 12 Monkeys Circle of Life Queen Soko

Profile: Strawberry / Light Citrus and Menthol

Take a step inside the magnificent kingdom of Queen Soko! Known for flourishing the Tribe12M population with the finest tasting fruits around. This extremely fresh blend of carefully handpicked strawberries mixed with subtle melodic tones of lemon citrus has won the hearts of many. No wonder "Soko," meaning "market" was given to this glorious Queen. She is most definitely, the Queen of the Market.

Made in Canada
Salt Nicotine
Comes in 30ml Chubby Gorilla Bottle.