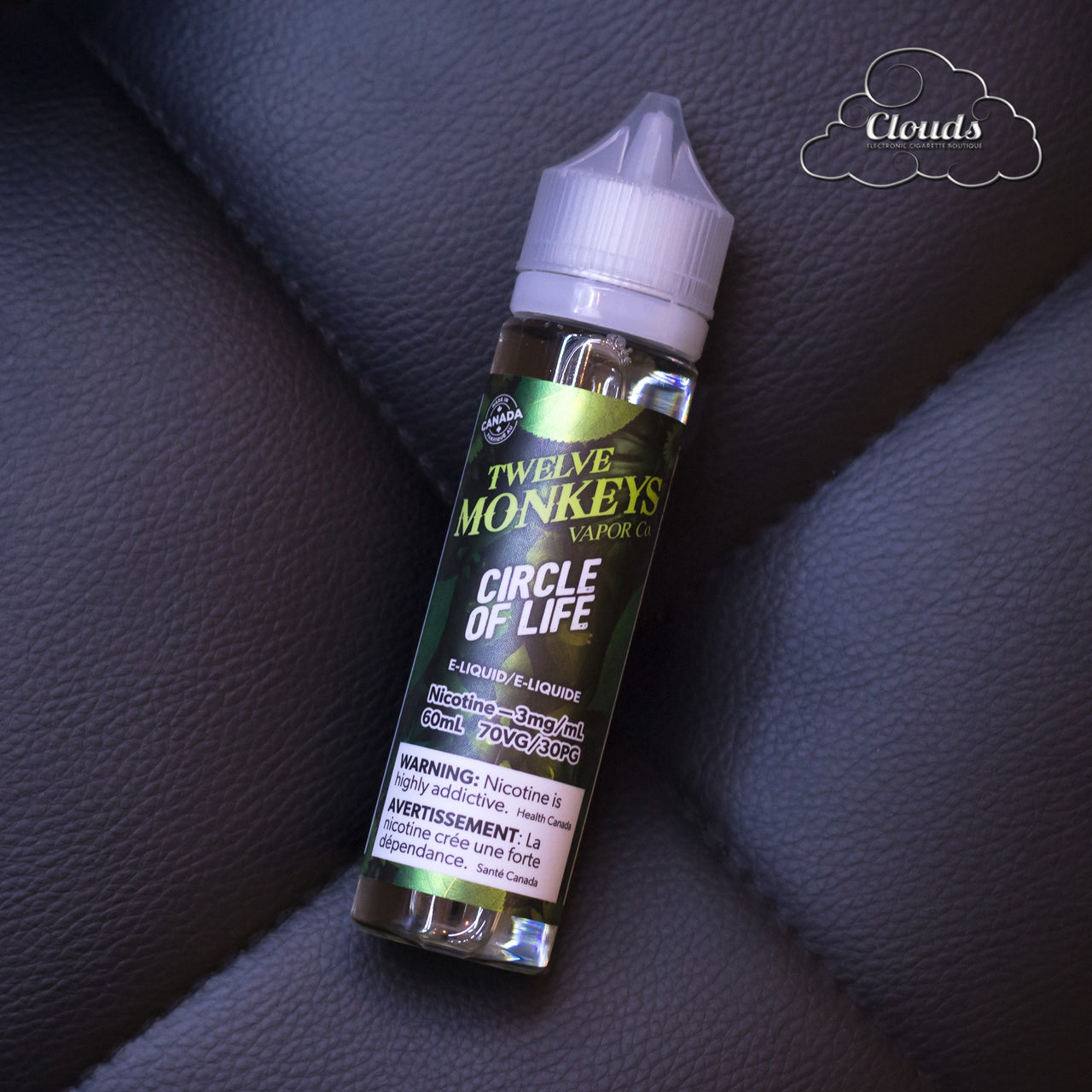 **** Due to new B.C. regulations all bottle sizes over 60ml will be split into 2 x 30ml bottles,100ml bottles will be split evenly into 4 x 30ml bottles and all 0mg bottles will be turned into a 0.01mg for B.C. customers only****
Name: Circle of Life
Profile: Ripe Pear and Green Apple

After much fun in the sun, the monkeys of the Tribe12M jungle circle back to their roots to find their beloved pear tree in full bloom. Captivating the full essence of this luscious and delectable fruit, from its golden bright skin to its juicy core. Enjoy mouthfuls of sweet nectar as heavenly slices of succulent and delicious pear leave your taste buds in a sensational pear-adise!

Made in Canada
High VG
Comes in 30ml Chubby Gorilla Bottle.